SWITZERLAND OF INDIA- SRINAGAR SPL PKG (EX DELHI)
SWITZERLAND OF INDIA- SRINAGAR SPL PKG (EX DELHI) (5 D / 4 N )
Delhi | Srinagar (4N) | Srinagar
Inclusions:
Starting from

Rs.

20,690

/-

pp twin sharing




By TRAVEL STUDIOS
Itinerary
Price Include: 1 Hotel(s), 11 Sightseeing, Flight, B/fast & Dinner, Airport Transfers
Day 1

Arrival Srinagar

Famously known as 'Heaven on Earth', Srinagar is every bit the epitome of paradise on earth. As picturesque as the most stunning painting to ever be painted, Srinagar, the capital of Jammu and Kashmir, lies on the banks of the Jhelum river, and has a cool, pleasant climate all year round, contributing to the perpetual influx of tourists visiting this city which offers a plethora of gorgeous scenic vistas.From the ferocious waters of Pahalgam to the serene pastures of Gulmarg, everything about Srinagar will give you goosebumps, no matter where you're looking at. Once you visit Srinagar, the first thing you do is close your eyes and breathe in lungfuls of the clean, fresh mountain air. The second thing you do is hire a houseboat and pay a visit to Dal Lake. Hills surround the most famous tourist spot in all of Kashmir, Dal Lake, and as long as your sight takes you, you can see the mountains reflected in the water. Taking a Shikara ride on Dal Lake is also a must-do activity. Bedecked with colourful rugs and carpets, these gondola-type rowboats take tourists to see attractions like the Floating Vegetable Market, and the Mir Bahris – a lively community of people who live on the lake itself. You can also spend a night in one of the houseboats, and wake up to a magnificent sunrise that will take your breath away. Dal Lake also offers water sports such as kayaking and skiing, for those interested.

On your arrival at the Srinagar International Airport, you will be welcomed by our representative who will assist and escort you to your waiting vehicle. From the airport it is a 35 minutes' drive through the heart of New Srinagar city. The drive takes you past the Abdullah Bridge which connects the banks of the Jhelum River.

In the Afternoon proceed for half day of local sightseeing that includes a visit to the famous Mughal gardens of Cheshmashahi , Nishat and Shalimar. Built in between a period of 14 years the two gardens are a heritage left behind by the erstwhile Mughals, whose taste for laying exquisite gardens was fascinating. With a backdrop of the sprawling Zabarwan Mountains, the gardens boast of green turfs, blooming flowers and cascading water fountains. We will explore the gardens and visit the Shankaracharya Temple. 

Later we will go on a 60 Minutes shikara ride in Dal Lake. This boat ride glides you past some wonderful vegetable gardens and aquatic life.

Stay Overnight at Hotel.

Mughal Gardens

Srinagar is home to some of the most beautiful Mughal Gardens in India. Besides being perfect representations of Persian influenced Mughal architecture in its prime, Mughal Garden Srinagar are known for their exceptional beauty owing to their spectacular mountainous natural settings which remain unparalleled in all of India.One of the main elements of garden is running water and a pool that would reflect the magnificence of the sky and the garden. Different varieties of trees providing shade, fruit and flowers, a plethora of colorful wild grass, a mild zephyr and birds chirping all around made the gardens a very relaxing spot. Running water in the canals and a reflecting pool to show the beauty of the sky and garden itself are the key features of Mughal gardens. The numbers eight and nine, considered sacred by the Mughals, can be found in the octagonal pools of garden architecture. The Mughal Gardens in Srinagar owe their magnificence and unparalleled heights of perfection to the Mughal Emperors Jahangir and Shah Jahan, both of whom had an unwavering affection for the region. Srinagar houses several picturesque Mughal Gardens that not only demonstrate the excellent engineering skills of the Mughals but also provide splendid views of the Dal Lake and other key landmarks. There is no entry fee and its opening time is 10:00 AM TO 06:00 PM from monday to sunday.

Nishat Bagh

Nishat Bagh is a terraced Mughal garden built on the eastern side of the Dal Lake, close to Srinagar in the state of Jammu and Kashmir, India. It is the second largest Mughal garden in the Kashmir Valley. The largest in size is the Shalimar Bagh, which is also located on the bank of the Dal Lake. 'Nishat Bagh' is Urdu, which means "Garden of Joy," "Garden of Gladness" and "Garden of Delight.

Shankaracharya Temple

The Shankaracharya Temple is also known as the Jyesteshwara temple or Pas-Pahar by Buddhists. Shankracharya Temple was renamed as Takht-e-Suleiman (Throne of Solomon)[citation needed]. It is on top of the Shankaracharya Hill (also called Gopadari Hill)on the Zabarwan Mountain in Srinagar, Kashmir. It is dedicated to Lord Shiva. The temple is at a height of 1,000 feet (300 m) above the plain and overlooks the city of Srinagar.

Shikara Boat Ride

The shikara is a type of wooden boat found on Dal Lake and other water bodies of Srinagar, Jammu & Kashmir, India. Shikaras are of varied sizes and are used for multiple purposes, including transportation of people. A usual shikara seats half-a-dozen people, with the driver paddling at the rear. Like the Venetian gondolas, they are a cultural symbol of Kashmir. Some shikaras are still used for fishing, harvesting aquatic vegetation (usually for fodder), and transport, while most are covered with tarpaulins and are used by tourists. Some are used as floating homes by poor people

Srinagar City Tour

Srinagar is the largest city and the summer capital of the Indian state of Jammu and Kashmir. It lies in the Kashmir Valley on the banks of the Jhelum River, a tributary of the Indus, and Dal and Anchar lakes. The city is famous for its gardens, waterfronts and houseboats. It is also known for traditional Kashmiri handicrafts and dried fruits. Known as the "Venice of Orient"

Hotel - Dilshan Shopping Mall & Dilshan Resturant

Day 2

Srinagar – Gulmarg – Srinagar: ( 56 km's / 2-3 hrs one way drive, Full Day Trip)

After breakfast in the morning, we will begin our country tour towards Gulmarg. The drive past colorful villages and rice fields, gives you an insight of the rich cultural past of Kashmir. We arrive at a small picturesque market town of Tangmarg and drive ahead on a scenic drive of 14 kilometers to Gulmarg. Later we will begin a short tour around the meadow familiarizing ourselves with the beauty. In Gulmarg we will board the Gondola cable car system, and ascend towards the Afarwatt Mountain range. The 08 minutes of ropeway will take you past colorful shepherd hutments to the lower ridge of the Afarwatt peak. From here you can click lots of photos of the nearby mountain ranges that stand tall like sentinels guarding the rich natural beauty of Kashmir valley. We descend back to Gulmarg base after an hour or so and later do some horse- riding to the strawberry valley.

In the evening we will drive back to Srinagar where we can take a walk along the banks of the Dal Lake or simply rest in the cozy rooms of our hotel.

Check into hotel and overnight stay.

NOTE :

Clients / Guests have to make direct payment for the below sightseeing points.

For Gulmarg – In Case of heavy snowfall, there will be a change of the vehicle in Tangmarg which is about 14 kms before Gulmarg. Snowjeeps or chained vehicles will be used from there up to Gulmarg and back so clients have to pay an amount of INR: 1700/- approx. (for 01 vehicle/ 06pax) for a return trip
In Gulmarg: Horse Riding, Gondola Ride, Zorbing or any other sports activity.

TRAVEL TIPS:

The ideal time would be the spring season, from March to May. The weather is absolutely comfortable during this season, and the place looks beautiful with the spring blooms all over. Gulmarg gives a welcome relief from the heated summers of North India. Hence it remains crowded with tourists during the summer months of April and May. However, the moderate monsoon months of July and August and the chilled winters from November to January also attracts a throng of tourists to enjoy adventure sports like skiing.
Make sure your driver from Srinagar drops you at Gulmarg (the destination) not at any middle place. your driver may say his car cannot go to Gulmarg and convince you to hire a cab for which you might end up paying 1600 INR extra.
Don't hire dress and boots from Tongmarg, very expensive. you get the same at 1/4th price in Gulmarg. Do not listen to any driver's suggestion about hiring sledge or protecting cloths.
You may not require to Hire Sledge. It is easy to walk to Cable car from Gulmarg parking place. When you reach Gulmarg, watch for a Sledge cost is 300 INR per hour. 
Please offer only Govt rates to the services you receive. There will a strict action taken against anyone who reject to serve you at the price fix by govt.
First visit the J&K tourism center near post office in Gulmarg and register your name and mobile number for all safety reasons and collect the rate card
Don't worry about the lunch, you have good restaurants and hotels at Gondola and the prices are nominal 
A number of informal checkpoints exist along the road to Gulmarg, which appear to be staffed by armed volunteers. Tipping may be necessary to pass any given checkpoint.
A sight-seeing trip to the top of the gondola will cost you ₹740 for Stage One (Gulmarg to Kungdoor) and ₹950 for Stage Two (Kungdoor to Apparwath) for a return trip; singles (for skiers, for example) are half the price, with a day pass available for ₹1,200
Take care if you are considering hiring a guide - they tend to work on a commission basis. Their initial price might be attractive, but your guide may be reluctant to take you to places which don't pay commission and you'll be paying inflated prices for the duration of your trip.
Cars have direct access upto Gulmarg from Srinagar; but not at the door step of the Gondola booking office. From Gulmarg taxi dropping point to Gondola booking office & Gondola starting point is just 500-700 meter away (20 minute by walk) but local pony operator will misguide you by directing it as a 3-4 km. away towards different direction. So, to reach there, they will insist you to hire a pony at J&K government's fixed rates of Rs. 1000/- (To & Fro) (Actually these rate are also much over-priced or may be unauthentic).
It is strongly advisable, to head straight to reach to Gondola office without indulge into negotiation with these pony hawkers. There are many incidents of intense quarrel/fight with tourist once you deny to obey after negotiation.
If you are accompanying aged person & really need to have pony, you can hire them for max. Rs.200/- (Total for To & Fro).
You will see motorised snow vehicles, they will ask somewhere around 4500 bucks for a round trip in Gulmarg and will say that we will take you till phase 1, seems very costly to me, upto you if you want to do it

Hotel - Dilshan Shopping Mall & Dilshan Resturant

Day 3

Srinagar – Pahalgam – Srinagar Day Trip: (97 km's One way / 3-4 hrs drive)

We will begin our trip towards Pahalgam and drive on the National Highway 1A. This road connects the Valley to the rest of the country. We drive past the saffron fields of Pampore, the marvellous ruins of Avantipura and the village of Bijbehara which remains famous as the bread basket of Kashmir. You can even sample a few exotic breads sold by vendors near the road. We switch the the national highway at Khanabal and drive through the second largest city of Anantnag. From here the road turns scenic as we drive parallel on the Lidderriver flowing from the opposite direction. In Pahalgam do half day of sightseeing by driving to the picturesque Chandanwari and Betaab valley or ride by horseback across the wildlife sanctuary towards Baisaran meadows.

Then you will drive back to Srinagar.

In the evening you will reach at Srinagar Check into the luxury Houseboat/ Hotel as per your booking and stay overnight.

NOTE :

Clients / Guests have to make direct payment for the below sightseeing points.

In Pahalgam: Horse Riding, Chandanwari ,Betaab Valley, Aru Valley and Baisaran Valley

TRAVEL TIPS:

Getting around Pahalgam is done mostly by walking, taxi and ponies. Ponies are available at officially published rates everywhere - Main market, Laripora, Aru, etc.
Three main sites in Pahalgam are: Chandanwari, Betaab Valley (so called because the Bollywood movie "Betaab" was shot there) and Aru valley. You can only take local taxis – Sumo, Tavera or similar 7 seater car – as taxis from Srinagar or Jammu are not allowed to take you sightseeing here. It will cost you about ₹1500, as there is no bargaining.
Go for a pony ride from the city centre to Kashmir Valley, Dabian and Baisaran where you can even have a picnic. Make sure to carry food and water along with you. Pony rides cost ₹500 or less (depending on your bargaining) in off-season (Feb-Mar) and can even go as high as ₹1500 in peak season (May-July). Baisaran is also called 'Mini Switzerland' by the locals and is well worth the ride. Chandanwari is a glacier and the starting point of the Amarnath Yatra. Aru valley is also a scenic spot.
For trout fishing, tourists are required to get a permit, which is valid for a maximum of three days.
If you love snow, try to time your visit to Pahalgam during the special Snow Festival. This two-day event features horse race, snow sledging, skiing, etc.

Awantipura Ruins

Awantipora or Awantipur is a town and a notified area committee in Pulwama district of the Indian state of Jammu & Kashmir. It is situated between Anantnag and Srinagar on NH44. Awantipora was named after Avanti Varman and had a number of ancient Hindu temples built by the king including the Avantiswami Temple. The ruins of temples constructed by Lalitaditya are also found in Awantipora. The temple sites are protected and maintained by the Archaeological Survey of India.

Baisaran Valley

Also termed as mini Switzerland, this valley is part of the package designed by pony owners & a must visit place too.It has a perfect settings of vast green valley, magnificent mountains & a perfect sunset.

Betaab Valley

The Betaab Valley in Pahalgam is a breathtaking combination of picturesque surroundings that is encircled by mountains full of tall deodar trees and pine forests, with the Lidder River flowing right through it. The valley is located at a distance of 15 kilometres from Pahalgam in the Anantnag district of Jammu and Kashmir in northern India. The valley got its more recent and attractive name from a famous Bollywood movie that was shot here and has been attracting a large number of tourists ever this. The Bollywood connect of the valley, coupled with the scenic views that the place offers, have made the area a popular tourist destination.

Chandanwari Valley

Chandanwari, located 15 km from Pahalgam, is the starting point of the famous Amarnath Yatra. It is also famous for the snow sledging on a snow bridge. The place is perfect to enjoy a picnic with your family and enjoy the natural beauty. Pahalgam is a popular hill station in Anantnag district of Jammu & Kashmir. It is a very famous tourist destination, and many tourists visit the place every year. It is located on the banks of Lidder River. Chandanwari is best recognised as the place where the Bollywood movie Betaab was shot.

Pahalgam Sightseeing

Pahalgam is a town and a notified area committee in Anantnag district of the Indian state of Jammu & Kashmir. It is a popular tourist destination and hill station. It is located 45 kilometres (28 mi) from Anantnag on the banks of Lidder River at an altitude of 7,200 feet (2,200 m). Pahalgam is the headquarters of one of the five tehsils of Anantnag district. Pahalgam is associated with the annual Amarnath Yatra. Chandanwari, located 16 kilometres (9.9 mi) from Pahalgam is the starting point of the yatra that takes place every year in the months of July–August.

Hotel - Dilshan Shopping Mall & Dilshan Resturant

Day 4

Srinagar – Sonamarg - Srinagar: ( 87 km's one way drive Day Trip)

After breakfast we begin our drive to the majestic mountain resort of Sonamarg. The route towards Sonamarg takes us on a picturesque country side drive where we will come across rolling hills, green forests, clear water streams and blooming rice fields. We will zoom past the town of Kangan which handles all the local needs of this region. From Kangan, we will drive towards Mammar, famous for its trout farm and stopover for a warm cup of tea before we head towards Sonamarg. We will once again alight from our vehicles at the tourist spot of Gagangir. The spot is built in the middle of the river Sindh and looks like an island with snow glaciers covering one or the other spot. In Sonamarg we will take a 3 hour walk or horseback trip to the Thajwass glacier.

After our return we will visit the small town market for some snacks or just pay a visit observing the local people going with their daily routine.

We will drive back to Srinagar in the evening and transfer to the hotel for our overnight stay.

NOTE :

Clients / Guests have to make direct payment for the below sightseeing points.

In Sonamarg:Thajwass Glacier, Horse Riding.

TRAVEL TIPS:

If you haven't booked your hotel during the Amarnath Yatra held in July and August, you're likely to not find accommodation in Sonmarg.
Carry enough cash with you as there are very few ATMs available.
As the weather is mostly cool and unpredictable at Sonamarg, pack some warm clothes and umbrella.
Get some woolen gear and gum boots for rent, start climbing the snow-laced mountains. People offer sledge rides, they charge Rs. 250/point (point refers to altitude of mountain divided into steps) and gum shoes for INR50-100 in May (which is peak time for them).It is better to rent some woolen gear and climb mountain and then hire a sledge to skate on snow from top.
Main attraction of this place is Thajiwas Glacier. Be very careful from the pony & car touts. This will always miss guide you and ask handsome amount to access them. Your travel car will not have access to reach Thajiwas Glacier. You must need to hire either pony or local car to reach there. It is just about 5 minute drive by car. They may be ask you about INR2000 for pony/person or INR10000 for car. Always negotiate with them. You can easily negotiate them for INR2000 for three point (Thijiwas Glacier, Fish Pond & Sarbal Park). In Thajiwas, you will get the snow but tout will misguide you for not having over there. At last if you want to enjoy snow in Thajiwas Glacier, Hire car for INR2000.
Don't argue with touts, there are many incidents of having quarrel and fight by them with tourists.

Sonmarg City Tour

Sonmarg is a hill station in Ganderbal district in the Indian state of Jammu and Kashmir. Sonmarg, which means 'meadow of gold' has, as its backdrop, snowy mountains against a cerulean sky. The Sindh meanders along here and abounds with trout and mahseer, snow trout can be caught in the main river. In late April when Sonmarg is open for road transport, the visitors can have access to snow which is furnished all over like a white carpet. Private vehicles are not allowed. Visitors have to hire taxi and it is controlled by taxi mafia. Ponies can be hired for the trip up to Thajiwas glacier a major attraction during the summer months.

Hotel - Dilshan Shopping Mall & Dilshan Resturant

Day 5

Departure Transfer to Airport

After a late morning breakfast, we will drive to the airport for your flight home. At the airport the driver will assist you with the luggage and will later drop you at the terminal.

NOTE :

Clients / Guests have to make direct payment for the below sightseeing points.

Guests can book the taxi/ ponies / gondolas at the particular place.
Only 6 Passengers are allowed to travel on one vehicle ,more than 06 PAX will be charged for the extra vehicle. 
Rooms are subject to availability at the time of confirmation. 
If Sightseeings included on the Day 01 can't be covered will be done on the last day depending upon your flight schedule and availablity of vehicles.
Meal timings are fixed, in case you will not be present in hotel due to delay in flight or any other reasons at that time then your meal will be served in your room depending upon the kitchen's chef else won't be provided.
Houseboat stay is optional during stay without any extra cost except Deluxe but budget and standard houseboats are not recommended due to hygiene problems. Deluxe houseboat instead of Hotel will attract the extra charge INR 5000 per night approx.
---
Hotels
Dilshan Shopping Mall & Dilshan Resturant
Ummer Abad, Srinagar, Jammu and Kashmir 190012
View details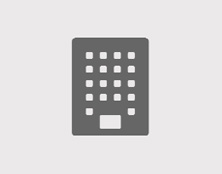 Cancellation Policy
The following charges are to be applied at the time of cancellation of holiday
INR 7000 per person will be charged & rest of the amount will be refunded.
Tour non refundable prior 48 working hours of departure.
** Please note in case you want to cancel only one passenger out of two (or in proportion when more passengers are travelling). The second passenger will have to pay for single occupancy which will be calculated and given at the time of cancellation or will have to cancel both the passengers. It is not possible to cancel only one passenger out of two (or in proportion when more passengers are travelling)
** Please read the notes of t & c to get full clarity on the same.
In case of Deluxe properties most of them are non- refundable , refund of hotels vary from case to case basis but will be charged INR 7000 per pax for the airlines part.