KERALA WITH KOVALM AND KANYAKUMARI
KERALA WITH KOVALM AND KANYAKUMARI (6 D / 5 N )
Delhi | Munnar (2N) | Alleppey (1N) | Kovalam (2N) | Cochin
Inclusions:
Starting from

Rs.

42,628

/-

pp twin sharing




By TRAVEL STUDIOS
Itinerary
Price Include: 3 Hotel(s), 16 Sightseeing, Flight, B/fast & Dinner, Cab, Airport Transfers
Day 1

Arrival Cochin – Munnar

The god's own country is one of the major tourist attraction as well as the best honeymoon destination in India. The land of God, Kerala is believed to be a gift of the Arabian Sea. The pride of Kerala are Gorgeous and Exotic Beaches, Breathtaking hill Stations, Enchanting waterfalls, Beautiful lagoons, Meandering rivers and Amazing natural scenarios. These colors are made Kerala as a land of beauty and paradise on earth. Kerala is also famous for its Ayurvedic treatments, high mountains, gorges and deep-cut valley, lush and evergreen rain forest and coconuts water and oil and foods items. Kerala houseboats are first and best preference of the tourist to enjoy their moments in beautiful lakes of Kerala. The Idukki dam is the first Indian arch dam in Periyar river Kerala and the largest arch dam in Asia. Shopping, museums and markets are also best way to explore Kerala. Follow to visit some of the Best Place in Kerala.

You will be picking from Cochin Airport and drive to Munnar (04 Hrs drive). On the way enjoy some waterfalls and natural scenic spots.

On arrival at Munnar check into Hotel and relax for the rest of the day.

Overnight stay at Hotel.

NOTE:

As Munnar is a hill station A/C vehicles are provided, but many properties in Munnar do not provide A/C accommodation. 
Check in and check out time of hotel is 12 noon. 
Distance between cochin airport to munnar is 04 HRS Drive approxx.
Meal plan is MAP.

Munnar City Tour

Munnar is a delightful hill station and one of the most popular hill stations in God's Own Country, Kerala. It is situated in Western Ghats at an altitude of 6000 ft and is located in Idukki district of Kerala. This picturesque hill station beckons nature lovers from far and near. Large tea plantations, forests, hill ranges, valleys and wildlife makes anyone fall in love with this place. Some of the major attractions of this place are Mattupetty Dam, Echo Point, Attukal Waterfalls, Rajamalai Wildlife Sanctuary, etc.

Hotel - Green Ridge Holiday Home ( Green Ridge Munnar)

Hotel - Las Palmas Hotel

Day 2

Munnar Sightseeing

After breakfast spend the day with local sightseeing. Situated at the confluence of three mountain streams - Mudrapuzha, Nallathanni and Kundale, Munnar is 1600 Meter above sea level. This majestic hill station was once the summer resort of the British government in South India. Local sightseeing of Munnar includes visit to Mattupetty Dam, Kundale Lake and Echo point.

Afternoon proceed to Rajamalai were the rarest species of mountain goat, "Nilgiri Thars", can be spotted.

Overnight stay at Hotel.

NOTE:

As Munnar is a hill station A/C vehicles are provided, but many properties in Munnar do not provide A/C accommodation. 
Check in and check out time of hotel is 12 noon. 
Distance between cochin airport to munnar is 04 HRS Drive approxx.
Meal plan is MAP.

Echo Point

Echo Point is a very beautiful place in Munnar, which got its name from natural echo phenomenon situated at a scenic lake bank. When one scream at here, he will be hearing his voice returning to him. Placed at an altitude about 600 ft, Echo Point is located 15 km away from Munnar, on the way to Top Station. It has a greenish look as it is covered with abundant green sceneries. It is an adventurous destination, which will be a perfect choice for those who love to have a nature walk or trekking.

Kundala Dam Lake

Kundala is located approximately 20 km from Munnar on the way to Top Station and it is at a height of 1700 meters above the sea level. People love to see the Cherry gardens here, that blossoms twice in a year and make the surroundings of the lake even more attractive. However, the famous Neela Kurunji flowers, which bloom once in twelve years and change the green valleys of Kundala into refreshing blue beauties, are hard to see, because of their rare availability. The Kundala Lake gives way to an artificial dam 'Kundala Dam,' which is another famous attraction of this region. It was constructed for Pallivasal Hydro Electric Project in 1946 and is considered to be Asia's first Arch Dam, also known as Sethuparvathipuram Dam. One can see many a things in the surrounding of this dam, like the green valleys, tea gardens, waterfalls, eucalyptus and pine trees, etc. The boating is another major attraction at this glorious lake.

Mattupetty Dam

Mattupetty Dam is among the most visited destinations in the tourist hotbed of Munnar. It is a storage Concrete Gravity dam built in the mountains of Kerala, India to conserve water for hydro electricity. It is a beautiful picnic spot that regularly attracts visitors. The view of the valley is breath-taking and one gets to simply relax and enjoy the beautiful weather. The lush green tea plantations and forests are ideal for trekking and host a large number of unique bird species.

Nilgiri tahr

The Nilgiri tahr known locally as the Nilgiri ibex or simply ibex, is an ungulate that is endemic to the Nilgiri Hills and the southern portion of the Western Ghats in the states of Tamil Nadu and Kerala in Southern India. It is the state animal of Tamil Nadu.

Rajamalai Sanctuary (Eravikulam National Park)

Rajamalai Wildlife Sanctuary is a part of the Eravikulam National Park, the first of its kind in Kerala, where the endangered Nilgiri Tahr (mountain goat) is protected, spread over an area of 97 square kilometer. Located at a distance of 15 km from the main city of Munnar, the sanctuary is blessed with flora and fauna. It is a great delight to all the wildlife enthusiast and nature lovers. It is the ultimate home to the mountain goat which is found in huge number in the jungles of Rajmalai.

Hotel - Green Ridge Holiday Home ( Green Ridge Munnar)

Hotel - Las Palmas Hotel

Day 3

Munnar- Alleppy / Thekkady

Extremely famous for its beautiful backwaters, the city of Alleppey in Kerala is also known for its beaches, temples and traditional boat races. This popular tourist destination also has some very well reputed Ayurvedic spas and wellness centres.Dotting the coastline of the Arabian Sea, Alleppey (also known as Alappuzha) is the oldest planned backwater town of Kerala. This place is famous for its numerous rivers crisscrossing the Sea and is home to many canals, backwaters, beaches and lagoons. Alleppey is often referred to as the Venice of India. The backwaters coupled with houseboats and the tropical village life makes Alleppey worth a visit.

 

After breakfast check out from the hotel and drive to Alleppey check into resort and full day leisure at backwater resort. Alleppey is famous for its lovely lakes, lagoons and the fresh water rivers. It's known as the 'Venice of the East' for its similarity to the Italian city, Alappuzha's passion play with water has made it the hub of houseboats and beaches. Explore the fascinating beauty of the backwaters cruise at Vembanadu Lake.

Overnight stay in the Hotel.

 NOTE:

Distance between thekkady to alleppy is 3 hrs 50 min approxx. 
Check in / Checkout time with the hotels are 1200 noon and overnight Houseboat (if provided with itinerary) is 1200 noon check in and 0900 hrs next day check out. 
Meal plan in hotel will be MAP and in houseboat it will be AP  (Lunch + Dinner + Breakfast)
Air Conditioner with the Deluxe Houseboat will work at 0800 hrs at night.  
Typical Kerala Cuisine will be provided with the Houseboat.  It's desirable to intimate the veg / non-veg food preference at the time of booking. North indian food can be available as per client's request. 
The Houseboat room size is small compared to hotel rooms. 
TV channels can be provided in houseboat. 
As a precaution, applying of repellent creams to exposed body portions are recommended .There are enough First Aid equipments in the houseboat to take care of minor ailments like headache, stomach ache and few more.
If clients wants to stay in houseboat instead of hotel then RS 1500 per person cost will be added in the package. 
Boating in Alleppey Backwater cruise (Per Boat)  is RS 1000 per person. 

                                                                                                                  OR

Thekkady is a small town around the Periyar Wildlife Reserve. Thekkady is nestled in spice and rubber plantations and has a very green look about it all through the year. It rains heavily in Thekkady. However being located at about 3000 ft above sea level the weather is generally pleasant at all times except in peak summer in may when it can be hot about 35 degree celcius.The name Thekkady, for those who have already visited this place, brings to mind images of elephants, unending chains of hills and spice-scented plantations. Moreover, the flora and fauna of the Periyar wildlife sanctuary is absolutely thrilling. The wildlife sanctuary here is the natural habitat of a wide variety of animal species. The Periyar Lake is a paradise for the nature lovers. It gives you an opportunity to observe the wild animals roaming in the jungle. 

After breakfast check out from the hotel and drive to Thekkady drive through panoramic western ghat hills covered with spice plantations and occasional view of waterfalls and streams. Throughout this journey you can enjoy different type of spice plantations like cardamom, vanilla, pepper, cinnamon, clove etc on arrival at Thekkady check in to the Hotel. Go for Boating in Periyar Lake (optional) experience the mind blowing view of calm crystal clear Periyar Lake and Sanctuary. You may get a chance to see different type wild animals while boating.

Overnight in the Hotel. 

NOTE:

Distance between munnar to thekkady is 3 hrs 5 min approxx. 
Distance between munnar to Alleppy is 5 hrs approxx. 
Meal plan is MAP.

Alleppey Beach

Alappuzha Beach is a beach in Alappuzha town and a tourist attraction in Kerala, India.Beach has an old pier which extend to sea is over 150 years old.Alappuzha beach host many events annually like Alappuzha beach festival,Sand art festival and many more. Alappuzha beach is one of the major tourist spot in Alappuzha town. Alappuzha lighthouse situated near to the beach.Beach is accessible through various town roads and an elevated highway will passing by the beach as part of Alappuzha bypass in order to preserve the beauty of the area.Camel safaris was another attraction in beach which introduced a couple of years ago but it got banned by authorities.

Alleppey City Tour

Alleppey has many tourist places to visit, there are very nice sightseeing, attractions in Alleppey which are must see in. Details on Alleppey city and tourist places.

Shikara Boat Ride

he shikara is a type of wooden boat found on Dal Lake and other water bodies of Srinagar, Jammu & Kashmir, India. Shikaras are of varied sizes and are used for multiple purposes, including transportation of people. A usual shikara seats half-a-dozen people, with the driver paddling at the rear. Like the Venetian gondolas ...

Hotel - Pagoda Resorts

Day 4

Thekkady / Alleppy – kovalam - the Paradise of South India

Kovalam offers an excellent diversity with Kovalam beach to suit all desires and occasions. Three curve shaped beaches, alienated by stony outcroppings, from the major attraction of this coastal resort.Backed by precipitously mounting headlands and covered by fertile coconut palms, the beaches, especially the southern most part of lighthouse beach.Kovalam was among the most famous traveler spots in India during the hippy epoch. It still has a high rank among tourists, who arrive mostly from Europe and Israel. Kovalam is finding a new implication in the light of several Ayurvedic salons, and healing and renaissance resorts which supply a wide variety of Ayurvedic treatments for tourists.Kovalam tourism is not just confined to sightseeing, swimming and lip-smacking cuisines, but there are more adventurous sports at Kovalam beach which are really pleasurable. This includes water diving, parasailing, wind surfing and many more.Kovalam is also suited for honeymooners and it one of the best honeymoon destinations in Kerala.

After breakfast, check out from the hotel and drive to Kovalam (04 Hrs Drive); on arrival check-in into hotel. Kovalam is one of the prime beach destinations in India.

Enjoy the evening watching a spectacular sunset or swimming at the picturesque Kovalam Beach.

Overnight stay at Hotel. 

NOTE: 

It is mandatory to spend one night either in Alleppey / Thekkady as it is difficult to commute from Munnar to Kovalam within a day as the distance between munnar  and kovalam is of 08 hrs. 
Meal plan is MAP. 
Distance between Alleppy to kovalam is 5 hrs approxx. 
Distance between Thekkady to kovalam is 6 hrs approxx. 

 

 

Kovalam Beach

Kovalam Beach is a magnificent and an internationally renowned beach. It has been a favourite haunt of tourists with amassive rocky promontory on the beach that has created a beautiful bay of calm waters ideal for sea bathing. Sunbathing, swimming, herbal body toning massages, special cultural programmes and catamaran cruising are some of the best facilities offered here. The beach complex includes budget cottages, convention facilities, shopping zones, swimming pools, Ayurvedic health resorts, Yoga and Ayurvedic massage centres.

Hotel - Jasmine Palace

Day 5

Kovalam - Kanyakumari – Kovalam

After breakfast proceed for a day trip to Kanyakumari (on extra cost). Kanyakumari is located at the southern tip of the Indian subcontinent and represents the site where the spiritual leader Swami Vivekananda spent days in meditation upon a rock off of the coast. Padmanbhapuram Palace, Suchithram Temple, Devi Kanyakumari Temple, Vivekananda Memorial, Gandhidham and Trivenisagam are some of the sightseeing attractions in Kanyakumari. Enjoy the sunset in the evening and drive back to Kovalam for an overnight stay at Hotel.

NOTE:

Day trip to Kanyakumari (Per Vehicle) is RS 2500 for 2 pax. 
Meal plan is MAP. 

Kanyakumari Beach

Kanyakumari beach with its beautiful hue-changing beaches, the confluence of three water bodies as well as the places of religious, historic and spiritual interests is one of the most exotic destinations in India and will never cease to amuse you with its sheer magnificence. The three distinct shades of the Bay of Bengal, The Indian Ocean and the Arabian Sea can be distinguished easily. Another exciting thing to do nearby will be the exciting water sports.

Mahatma Gandhi Memorial

This is a Memorial to Mahatma Gandhi who had visited Kanyakumari in 1925 and 1937. It is constructedat a place on the seashore, near to Kumari Amman Temple, where his ashes were kept for public darshan before immersion in the sea. The Mandapam is built in Orrisa style of architecture and designed in such a way that on his birthday, 2 October, the rays of the sun, through a hole on the roof, falls exactly on the place where the urn is kept.

Padmanabhapuram Palace

Padmanabhapuram Palace is a Travancore era palace located in Padmanabhapuram, Kalkulam taluk of Kanyakumari District, Tamil Nadu. It is also known as Kalkulam Palace. Padmanabhapuram is the former capital city of the erstwhile Hindu Kingdom of Travancore. It is around 20km from Nagercoil, and 60km from Thiruvananthapuram city. The palace is complex inside with an old granite fortress around four kilometers long. The palace is located at the foot of the Veli Hills, which forms a part of the Western Ghats. The river Valli flows nearby. Another palace known as kuttalam Palace is situated in Kuttalam in Tenkasi, Thirunelveli district, Tamil Nadu which is also under the ownership of Kerala government. It is situated in the Tenkasi, Tirunelveli District, Tamil Nadu (before state reorganisation, Kanyakumari District, Chenkottah Taluk, Tenkasi Taluk including the areas of Kuttalam are in the control of Travancore Kingdom in Kerala).

Day trip Kanyakumari

Kanyakumari is a town on the southern most tip of India. It is also known as Cape Comorin. It is located at 80 kilometers away from Trivandrum - a capital of Kerala, which has made Kanyakumari, is the one of the favorite tourist destinations for day trippers from Trivandrum. Geographical location of Kanyakumari is very unique as it rests at the position where the Indian Ocean, the Bay of Bengal and the Arabian Sea join. And the confluence of these three seas can be seen here. This place is named after the Goddess Kumari who said to have prayed Hindu God Lord Shiva to be his wife.

Suceendram Temple

Suchindram Temple also known as Thanumalayan Temple is located in Suchindram district of Kanyakumari, at a distance of around 11 km from Kanyakumari. The striking aspect of this temple is that it is dedicated to the Trinity of God, Lord Shiva, Lord Vishnu and Lord Brahma. Owing to this, it has high religious importance to devotees belonging to both Shaivite and Vaishnavite sects.

Swami Vivekananda Memorial

Swami Vivekananda has said that even after he laid down his body, he would continue to work and inspire generations to come to carry on his unfinished work.We see it still happing. Swamiji does it in innumerable ways. The magnificent Vivekananda Rock Memorial at Kanyakumari is one such undying source of inspiration. The Vivekananda Memorial, as it stands today, is a memorial to Swamiji as to Shri Ekanthji Ranade whose devotion to the work he had undertaken was inspired not by mere faith but by intellectual conviction.

Hotel - Jasmine Palace

Day 6

Kovalam - Cochin / Trivandrum - Departure Transfer

After breakfast check out from the Hotel and drive to Cochin/ Trivandrum Airport for your flight  back home, feeling contented about a wonderful holiday you spent in the God's Own Country.

NOTE:

Distance between kovalam to cochin is 6 hrs aproxx.
Distance between kovalam to trivandrum is half and hour approxx. 
---
Hotels
Green Ridge Holiday Home ( Green Ridge Munnar)
Kochi - Madurai - Dhanushkodi Road, Moolakadai, Munnar, Kerala 685612, India
View details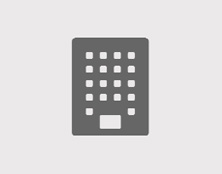 Pagoda Resorts
CCNB Road, Chungam
Property Location
When you stay at Pagoda Resorts in Alappuzha, you'll be convenient to Alappuzha Beach. This hotel is within the region of Vembanad Lake and Kumarakom Boat Jetty.
Rooms
Make yourself at home in one of the 2 air-conditioned rooms featuring refrigerators. Conveniences include phones and irons/ironing boards.
Amenities
Relax and unwind with massages, body treatments, and facials. If you're looking for recreational opportunities, you'll find a health club and an outdoor pool. Additional amenities at this Art Deco hotel include wireless Internet access (surcharge), an arcade/game room, and wedding services.
Dining
Enjoy a satisfying meal at a restaurant serving guests of Pagoda Resorts. Quench your thirst with your favorite drink at a bar/lounge. A complimentary buffet breakfast is included.
Business, Other Amenities
Featured amenities include a business center, express check-in, and express check-out. Planning an event in Alappuzha? This hotel has facilities measuring 3229 square feet (300 square meters), including a conference center. A train station pick-up service is provided at no charge.
View details
Jasmine Palace
Temple Road
Property Location
When you stay at Jasmine Palace in Thiruvananthapuram, you'll be near the beach and minutes from Lighthouse Beach and Hawah Beach. This hotel is within close proximity of Kovalam Beach and Vizhinjam Beach.
Rooms
Make yourself at home in one of the 3 air-conditioned rooms featuring refrigerators. Rooms have private balconies. Bathrooms with showers are provided. Conveniences include phones and ceiling fans.
Amenities
Enjoy the recreation opportunities such as a steam room or make use of other amenities including tour/ticket assistance.
Dining
Enjoy a satisfying meal at a restaurant serving guests of Jasmine Palace.
Business, Other Amenities
Featured amenities include dry cleaning/laundry services and a library. Free self parking is available onsite.
View details
Cancellation Policy
The following charges are to be applied at the time of cancellation of holiday
• INR 7000 per person will be charged & rest of the amount will be refunded.
• Tour non refundable prior 48 working hours of departure.
** Please note in case you want to cancel only one passenger out of two (or in proportion when more passengers are travelling). The second passenger will have to pay for single occupancy which will be calculated and given at the time of cancellation or will have to cancel both the passengers. It is not possible to cancel only one passenger out of two (or in proportion when more passengers are travelling)
** Please read the notes of t & c to get full clarity on the same.