INDIA'S FRENCH COLONY - PONDICHERRY
INDIA'S FRENCH COLONY - PONDICHERRY (7 D / 6 N )
Jodhpur | Chennai (1N) | Mahabalipuram (2N) | Pondicherry (3N) | Chennai
Inclusions:
Starting from

Rs.

60,940

/-

pp twin sharing




By TRAVEL STUDIOS
Itinerary
Price Include: 3 Hotel(s), 7 Sightseeing, Flight, B/fast & Dinner, Airport Transfers
Day 1

Arrival Chennai

Assistance on arrival at Chennai Airport you will be received by our representative and transfer to Hotel.

Overnight at Chennai Hotel. 

Hotel - Rain Drops KTDC - Near US Consulate

Day 2

CHENNAI– MAHABALIPURAM (70 Kms. 2 Hrs.)

Famous for its intricately carved temples and rock-cut caves, Mamallapuram or Mahabalipuram as it is famously known, is a historically important and well-loved tourist location situated on the Coromandel Coast along the Bay of Bengal, in the state of Tamil Nadu.Once the abode of the famous demon king Mahabali, Mahabalipuram was later renamed Mamallapuram. The serenity, the alluring atmosphere and the impressive setting with many beautiful white sandy beaches dotted with casuarina trees are all reasons as to why one would want to visit this wonderful town. The best time to plan a trip to Mahabalipuram is when the winter season sets in, which is between October and March. The climate remains good with warm days and cold nights, ideal for outdoor activities and for exploring the town. The period from November to February is the peak tourism season when the climate is salubrious. Travelling to Mahabalipuram during summers are generally avoided because of the very high temperatures and the exhausting heat, which makes it difficult to travel around the town for sightseeing.

After Breakfast transfer to MAHABALIPURAM. Check-in to the hotel. Relax for a while and proceed for the MAHABALIPURAM sight seeing which includes the visit Crocodile Farm and Dakshinachitra (Craft village)

Overnight stay in MAHABALIPURAM hotel.

Hotel - Hotel Mamallaa Heritage

Day 3

MAHABALIPURAM

After breakfast, proceed for sight seeing which includes theTHIRUKADALMALLAI, SHORE Temple, PANCHA PANDAVA RATHAS, ARJUNA'S Penance, Caves, and KRISHNA'S Butterball. Overnight stay in MAHABALIPURAM hotel.

Shore Temple

Shore Temple is one of the oldest South Indian temples constructed in the Dravidian style and depicts the royal taste of the Pallava dynasty. The work of the temple has been listed amongst the World Heritage Sites by UNESCO. It is a testimonial to the heritage of India. It comprises of three shrines, where the prominent ones are dedicated to Lord Shiva and Lord Vishnu.

Pancha Rathas

The Five Rathas, also known as Panch Rathas, is a exemplary set of rock temples. They are excellent examples of the evolution of Dravidian style architecture. These temples are built in the same shape as pagodas, and greatly resemble Buddhist shrines and monasteries. The rathas are associated with the great epic Mahabharata. The first ratha that is located right by the entrance gate is Draupadi's Ratha. It is shaped like a hut and is dedicated to the goddess Durga.

Arjuna's Penance

The Arjuna's Penance is an enormous rock-cut relief, one of the largest in the whole world. It is also known by the name 'Descent of the Ganges' because the structure depicts either or both of these two significant and symbolic events of Hindu mythology thus making this attraction spot a favourite among historians, scholars, academics as well as tourists who are enthusiastic about the cultural past of India. Till date these sites bear the legacy of the Pallava art, now being protected by ASI and UNESCO.

Krishna's Butter ball

Krishna's Butterball is a gigantic granite boulder resting on a short incline in the historical town of Mahabalipuram.

Hotel - Hotel Mamallaa Heritage

Day 4

MAHABALIPURAM- PONDICHERRY (106 Kms. 2 ½ Hrs.)

Pondicherry, also known as Puducherry and commonly referred as just Pondy, is one of the seven Union Territories of India. is often famously referred to as the French Riviera of the East, and it is indeed one of the most charming and mesmerising places to visit in South India. Located in the state of Tamil Nadu, Pondicherry is a little town tucked away on the south-east coastline of India, and it is a destination that promises travellers sanctity and serenity, in the real sense of the terms.A former French colony, Pondicherry has retained all of its old-world French charms, and despite being miles away from France, the city comes close to giving you a very authentic feel of the French culture and allure. Famous for its brightly painted houses with bougainvillaea laden walls, large boulevards, streets and road signs boasting French names, gothic churches and colonial buildings, serene backwaters and pristine beaches, topped with authentic French cuisine, Pondicherry has a lot to offer.
 

After breakfast checkout from the hotel and transfer to PONDICHERRY. Check-in to the hotel on arrival. Relax for a while and proceed for the PONDICHERRY sight seeing which includes the PONDICHERRY Beach, SRI AUROBINDO Ashram, BOAT House, AUROVILLE, Museum.

Overnight stay at the PONDICHERRY hotel.

 

Sri Aurobindo Ashram

One of favoured tourist places in Pondicherry, Sri Aurobindo Ashram is where people come to seek spiritual harmony and enlightenment. It once served as a spiritual community and is known for being the abode of spiritual guru, Sri Aurobindo. The ashram is also responsible for founding the concept of peaceful co-existence in a township.

Auroville, Pondicherry

Auroville is a strategically planned, experimental township that aims to develop India through the idea of peaceful co-existence. The township, located close to Pondicherry is often referred to as the 'City of Dawn' and is named after Sri Aurobindo.

Hotel - Shenbaga Hotel & Convention Centre

Day 5

PONDICHERRY

After breakfast proceed for the remaining sight seeing in PONDICHERRY which includes Arrikamedu, JN Street, AYEE Mandapam, BHARATHI Park, Memorial House.

Overnight stay in Pondicherry hotel.

Aayi Mandapam

Aayi Mandapam or Park Monument is a pearly white edifice built during the reign of Napolean III, Emperor of France. The monument was built in the honour of the female courtesan Ayi who tore down her own house to build a water reservoir for the city. The lush green garden is dotted with quaint little benches made of granite for the convenience of the visitors.

Hotel - Shenbaga Hotel & Convention Centre

Day 6

PONDICHERRY – CHENNAI(170 Kms. 3 Hrs.)

After breakfast check-out from the hotel and  Drive for Local City tour Pondicherry & Late Evening Transfer to CHENNAI. Check-in to the hotel .

Overnight stay at the CHENNAI hotel.

Hotel - Shenbaga Hotel & Convention Centre

Day 7

CHENNAI-DEPARTURE

Morning after breakfast check out from the hotel and drive to Chennai Airport to your onward flight.

 

NOTE:

Rooms are subject to availability at the time of confirmation. 
Meal timings are fixed, in case you will not be present in hotel due to delay in flight or any other reasons at that time then your meal will be served in your room. 
Meal plan MAP. 
---
Hotels
Rain Drops KTDC - Near US Consulate
Near US Consulate,Near Appolo Hospital ;Greames Road, , Greames Road, CHENNAI, TAMIL NADU, India, Pin-600006, 600006
Rain Drops - KTDC is a budget property in Chennai. Escaping from the hustle and bustle of Chennai city, Rain Drops is located in a calm and serene location offering each of its guest a comfortable stay. Guest can take advantage of shopping areas as the main shopping center is at an approximate distance from this property and can shop at Spencer plaza, Express Avenue. Rain Drops - KTDC is also located in proximity of Marina Beach, worlds second longest beach, which will surely add some extra fun and pleasure to their holiday. Convenience is the key feature of this hotel. Guest staying at this best value property can also visit - Music Academy, Kalakshetra classes, valluvar kottam exhibitions,Connemara Library & Museum.null
View details
Hotel Mamallaa Heritage
No.104, East Raja Street, Fisherman Colony, Mahabalipuram, Tamil Nadu 603104, India
View details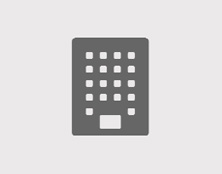 Shenbaga Hotel & Convention Centre
432, Mahatma Gandhi Rd, Muthialpet, Puducherry, 605003, India
View details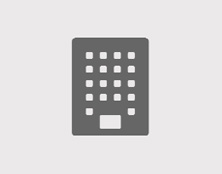 Cancellation Policy
The following charges are to be applied at the time of cancellation of holiday
• INR 7000 per person will be charged & rest of the amount will be refunded.
• Tour non refundable prior 48 working hours of departure.
** Please note in case you want to cancel only one passenger out of two (or in proportion when more passengers are travelling). The second passenger will have to pay for single occupancy which will be calculated and given at the time of cancellation or will have to cancel both the passengers. It is not possible to cancel only one passenger out of two (or in proportion when more passengers are travelling)
** Please read the notes of t & c to get full clarity on the same.