RHINOLAND TOUR (4 D / 3 N )
Guwahati | Kaziranga National Park (2N) | Guwahati (1N) | Guwahati
Inclusions:
Starting from

Rs.

7,900

/-

pp twin sharing




By Travnet Tourism Services Pvt Ltd
Itinerary
Price Include: 3 Hotel(s), 4 Sightseeing, Only Breakfast, Cab, Airport Transfers, Train Station Transfers, Intercity Transfers
Day 1

ARRIVAL AT GUWAHATI AIRPORT/STATION – KAZIRANGA

Welcome on arrival in Guwahati Airport/Station and drive to Kaziranga. Check in Hotel. Overnight at Kaziranga.

Hotel - Dhanshree Resort

Hotel - Bonhabi Resort

Day 2

Kaziranga Sightseeing

Kaziranga, the World Heritage Site is the oldest park in Assam & is located on the banks of the Brahmaputra River. Kaziranga National Park is a natural habitat for conservation of biologically diverse flora & fauna. It is inhabited by the world's largest population of one-horned rhinoceroses besides sheltering about 15 species of India's threatened mammals. There are numerous other major wildlife fauna.

Early morning go for Elephant ride @5-30 A.M/6: 30 A.M./ 7 :30 A.M.( Subject to allotment from forest department) . Return for Breakfast to hotel. After breakfast proceed for Jeep safari in the Central Range. With Kohora as the entry point, the Central Range covers the Daphlang and Kathpora . Later enjoy Local Village & Tea Garden (Outer View) tour. Overnight at Kaziranga.

In the afternoon you may take an optional Jeep Safari (at ADDITIONAL COST) in Western Range of Kaziranga National Park. With Bagori as the entry point, the range covers the Monabeel, Bimoli, Donga areas. Overnight in Kaziranga.

Kaziranga National Park

Hotel - Aranya Tourist Lodge

Hotel - Dhanshree Resort

Hotel - Bonhabi Resort

Day 3

Kaziranga – Guwahati

After breakfast drive to Guwahati. Check in to hotel. Guwahati, 'The light of the East' is the commercial capital of North East lying adjacent to the shores of the turbulent Brahmaputra. Afternoon visit Kamakhya Temple, Asam State Museum (Close on Monday). Overnight in Guwahati.

Situated on top of the Nilachal Hill, Maa Kamakhya Temple is the most sacred among the tantrik shrines of Shakti worship in the world. Kamakhya temple is also famed for the annual Ambubachi Mela held for 4 days during monsoon season. There are images of Lord Ganesha, Goddess Chamundi and many dance fixtures. Situated on the Nilachal Hill, the temple structure resembles a Shikhara - a beehive. Besides the main Devi temple, there are temples of 10 Mahavidyas in and around temple. These include Bhuvaneshvari, Bagalamukhi, Chinnamasta,Tripura Sundari, Tara, Kali, Bhairavi, Dhumavati, Matangi and Kamala Temples. Temple doors remain open for devotees in the following timings - 08:00 am to 01:00 pm & 3:00 pm to 5:00 pm.

Assam State Museum

The exhibits of the Museum are displayed under different sections, viz., Epigraphy, Sculptures, Miscellaneous, Natural History, art andCrafts, Anthropology & Folk Art & Arms section. The sculptures from the Assam region fall into four principal categories - stone, wood, metal and terracotta. The collections which are on display here, are very rare.

Kamakhya Temple

The Kamakhya Temple also Kamrup-Kamakhya. It is the main temple in a complex of individual temples dedicated to the ten Mahavidyas: Kali, Tara, Sodashi, Bhuvaneshwari, Bhairavi, Chhinnamasta, Dhumavati, Bagalamukhi, Matangi and Kamalatmika. The temple consists of four chambers: garbhagriha and three mandapas locally called calanta, pancharatna and natamandira aligned from east to west.

Nilachal Hills

Hotel - D Courtyard Hotel

Hotel - Hotel Nakshatra

Day 4

GUWAHATI AIRPORT

After Breakfast drive to Guwahati Airport. Tour ends with a wonderful experience of North East India.
---
Hotels
Dhanshree Resort
Kaziranga National Park, Kohora, Bogorijuri, Dist.- Golaghat, Assam
Dhanshree Resort has come to be a top-notch Hospitality brand, which can boast of providing the finest facility and service, which its guests both deserve and except. The resort has always dedicated itself in providing its guests with an effortless and relaxing vacation at all times, which is why it is considered as one of the best in the vacation ownership and hospitality industry. Its working itself are an example of its tagline… "Nothing restores low spirits and a weary body like an uplifting environment. Dhanshree is that place. Largely organic diet, clean air and water….. Dhanshree lets you tap into power."
View details
Aranya Tourist Lodge
Kohara, Kaziranga National Park, Golaghat, Hatikhuli T.E., Assam 785609, India
View details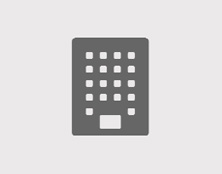 D Courtyard Hotel
R.G. Baruah Road, Opp. Nursery, Guwahati, Assam
Hotel 'D' Courtyard is reckoned among the luxury budget hotels in Guwahati. Most significantly the hotel aims to provide luxurious standard within budget without compromising with your comforts. We enrich the stay of our visitors with our holistic approach of delivering excellent services. Our personalized and customized services suit every guest unique needs. A part from the significant hotels in guwahati, we stand high considering the amenities and services we offer. Our professional and experienced staff aims to satisfy an individual's specific needs with full efficiency. Quality, elegance and comfort are what make it one of the best luxury budget hotels in Guwahati, Assam. The hotel with its host of facilities and services is designed to meet every need of leisure / travel / banquet / conferencing services with best hospitality industry standards.
View details